YEAR 2011
February
THE FOURTH ZAGREB WINE GOURMET FESTIVAL
The wine event of the year in Croatia, that shows that oenology and gastronomy are two essential parts of human creativity, will present more than 140 selected Croatian and international producers of wine and delicacies, gathering in total 600 wines. Special workshops, wine tastings, cooking shows of renowned chefs and prominent guests are part of the exclusive program.
..
March

The 16th international fair of wines and wine making equipment.
Presentation of diverse Croatian wines playing an important role in Croatian tourist offer. Presentation of wines and winemakers from neighboring countries, wine tasting and wine selling, presentation of wine-making and agricultural equipment. Vinovita is held at the same time and sharing space with International Fair of Tourism and Hotel & Gastrotech Faire.  An excellent opportunity to meet wines  and get in touch with the regions where those wines come from.
April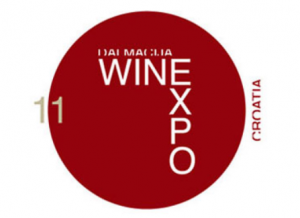 2nd Dalmatia Wine Expo
Central place for presentation of Dalmatian and all other Croatian wines, olive oil and gastronomy. Finally an excellent eno-gastronomical  announcement for the upcoming tourist season. Over 150 wine and olive oil producers from all over the country are expected to participate in this year's show which will also include different contests such as pick of best restaurants in Dalmatia, olive oil and wine contest, as well as whole amount of different workshops and  presentations on wine and gastronomy topics. With a successful  debut  in 2010  this wine show  looks to become one of the  main Croatian wine & food events.  After all, it is fueled with lot of enthusiasm and innovative ideas from it's young organizers.